Ultimate Law Firm
A Professional Corporation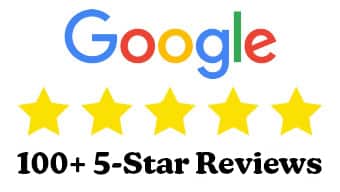 What We Offer
Get direct, one-on-one, access with an Attorney to answer your questions, and evaluate your case/claim. You won't have to hunt down the attorney on your case and settle for a secretary or receptionist to answer your important questions. When our clients need answers, they get them; and in a timely manner!
Ultimate Law Firm is definitely one of the most amazing place to get a lawyer from my lawyer Brandon and Rooshi and there team especially Carla is very nice they help me work on my case for a situation that happened at work and got everything resolved pretty quick but everybody's situation is different but I highly recommend hiring these people because they will try to work on your case as fast as possible and best way and Brandon will try to work his way to get you as much as possible for your case I really appreciate these guys help and being there for my rights.
Jorge Hernandez
2023-05-22
I don't see why they have great reviews. I haven't had a straight answer from Crystal over 2 months. I requested to email me as that would be my only source of communication and she still calls the number that's not working ( a voicemail that isn't mine she stated). However, she continues to call it as I stated over and over to please email me my responses. I get that they are busy, but 3 months of limited communication is outrages. She got better since than. I'm starting to like Crystal!
Timothy Cavish
2023-05-18
For those of you that have had to suffer let me be the one to tell you that when it comes to having someone in your corner that cares and will put in the extra just because that's what needs to be done, then you came to the right place and you can't find a better attorney then Brandon Delpasand.
Gabriel Sipi Jr
2023-05-13
Very happy and thankful for the work done Rooshie and team. Above and beyond expectations, friendly, confident and professional.
Let me start off by saying Thank you so much to the whole office staff they were always in contact in communication. I called them during having a wrongful ending at my job . They heard me out and said don't worry we will take care of my case if I wanted to continue in which I did. I went to ever Doctor appt that I was sent . My attorney Rooshi she is a sweet heart and is has a lot of experience that will assure to fight any case. She settled my case in 3 months. I'm current happy that she beat it ! I will totally recommend this office. 💜 Thank you once again
Gilbert Ramirez
2023-05-01
Rooshi and her team were amazing! They went above and beyond for my mothers case.Thanks again!
Cashmine Crawford
2023-04-26
They handle business and get the job done!!
Who We Are
Ultimate Law Firm – California provides well versed and deeply qualified and skilled representation and counsel in legal practice sectors of Personal Injury, Workers' Compensation, Independent Contractors Conflicts, and Employment related injuries and/or issues.
If you're looking for a Los Angeles workers comp law firm, you've come to the right place! Our law firm was established by experienced attorneys who understand California law and can help you throughout the entire process, from filing initial paperwork to post-trial advocacy. We may not be an all female law firm, but we still have a motherly touch.
Do you need a lawyer after being involved in a motorcycle accident? We've got you covered! Contact us today to speak with a knowledgeable motorcycle lawyer – Ultimate Law North Hollywood, who is committed to getting you the compensation you need.
Attorney One-On-One Access
Working With Us
When working with us, this is what you should expect!
Experience
Here at Ultimate Law firm, we have highly skilled experts that are experienced in representing injured workers and individuals all around California. If you're looking to file a workers comp or an unemployment claim, our knowledgeable staff will be more than happy to help you.
Confidentiality
From your initial consultation forward, you will receive attorney-client privileged protection of your information giving you comfort and safety in obtaining a consultation and throughout your being represented by our office.
Fast Results
At Ultimate Law Firm, we do not leave your case sitting idle waiting around for an eventual settlement. We aggressively pursue all potential benefits and keep your case moving forward towards results! Even after your case settles there may be benefits that were not provided to you; we can help you obtain those benefits!
Free Consultation
If you are unsure whether you have a case or claim, please call us to obtain an ABSOLUTELY FREE OF CHARGE consultation one-on-one with an attorney who can provide you legal advice and guidance. You will be given valuable information which can provide you ease, knowledge, and protection! You have rights, regardless of your immigration status.

MILLIONS Recovered For Our Clients!
Brandon was introduced to me by one of his previous clients. He is the best lawyer I've worked with. I had nothing to do or worry about the entire case. I provided him with the information and signatures; the next thing I knew was the big fat check.
ONE MILLION DOLLARS – $1,000,000
Case Result
The client sustained a lifting injury to his lower back. The insurance company attempted to settle his case under 100k. We were able to negotiate a much more justified result; allowing our client to receive compensation, for his injuries and medical treatment
$600,000.00
Case Result
Due to employer negligence, our client suffered chemical burns at work, The employer was uncooperative and ended up terminating him. We were able to negotiate a lump sum settlement, in addition, to our client receiving benefits for his wage loss while recovering.
$290,000.00
Case Result
Workers Compensation case where the injured worker was fatally injured. We recovered the maximum statutory compensation, along with burial expenses and other benefits.
$250,000.00
Case Result
Workers Compensation case where the injured worker was fatally injured. We recovered the maximum statutory compensation.
$250,000.00
Case Result
Workers Compensation case with an independently established trade job, client was injured as a result of contracting COVID. We obtained medical treatment to get their health back in order and a wonderful lump sum settlement! Our client was also able to return back to his pre-injury job.
$190,000.00
Case Result
Our client was injured while working, resulting in an injury to their back. The insurance company did not want to pay the full value of their case, so we were able to get top dollar for our client!
$175,000.00
Case Result
Workers Compensation injury. Client was injured and not getting the assistance they needed; we stepped in and were able to maximize a lump sum settlement.
$130,000.00
Case Result
The client suffered a spinal injury at their workplace. Their previous attorney attempted to push for a low settlement amount. However, we successfully secured a favorable outcome for our client!
$127,500.00
Case Result
Working on a job site where a Client bent over and felt a "pop" in their back. Insurance company doctors/doctors said the Client was okay to return to work…no restrictions…after aggressive negotiating and strategy, the Client received a favorable settlement and additional benefits and compensation known as a Supplemental Job Displacement Voucher and Return to Work Supplement.
$125,000.00
Case Result
The client had a previous attorney who wanted to settle Client's case for significantly less and did not fight for the benefits or address the client's concerns. After taking the client's case, the client received personal attention one-on-one, their concerns were addressed, their medical treatment was fought for and obtained, client had a successful surgery and now has a nice settlement sum to take care of their future medical care needs and then some! Also obtained for Client, additional benefits and compensation known as a Supplemental Job Displacement Voucher and Return to Work Supplement. (additional $11,000.00 total).
$102,000.00
Case Result
After suffering a work injury and having the employer deny their claim, our team was able to recover lump sum compensation for our client's injuries and future medical treatment.
$100,000.00
Case Result
Our client was rear-ended, received top-notch medical care; allowing them to, essentially, recover from the incident, and they received over 50% of the settlement funds!
$100,000.00
Case Result
After having a slip and fall at work, our client was pushed aside by his employer who made them feel that they were in the wrong. We came aboard and were able to get the medical treatment that they were not provided; but also a prompt lump sum settlement.
$100,000.00
Case Result
Our client's case was wrongfully denied by the insurance company. We were able to force them to accept the injury and got compensation for our client for all their benefits and future medical treatment.
$82,500.00
Case Result
After being injured at work, when the Client tripped over an extension cord and landed against the wall. The insurance company played "hardball" and provided a final "offer" of approximately $58,000.00, needless to say, we took them head-on and got well above that for the Client!
$80,000.00
Case Result
Work injury, our client was injured while working, we recovered a lump-sum settlement for them.
$80,000.00
Case Result
Work injury, after having their case denied, we were able to force the insurance company to accept liability and compensate our client!
$168,000.00
Case Result
Work Injury from a dog bite to the forearm. After being offered nearly 10% of the final settlement amount by the insurance company, our attorneys were able to obtain medical treatment and negotiate a much higher settlement for our client, and also defend our client against the insurance company which was trying to settle the case for a minimal amount.
Let's Connect
Our Main Office
6350 Laurel Canyon Blvd #340, North Hollywood, CA 91606
Recent Articles
Navigating the complex world of workers' compensation claims can feel overwhelming, especially when a claim is denied. But fear not – knowledge is power, and understanding the reasons behind denied claims can empower employees to take the necessary steps to protect their rights. This blog post will delve into the most common reasons for workers'…